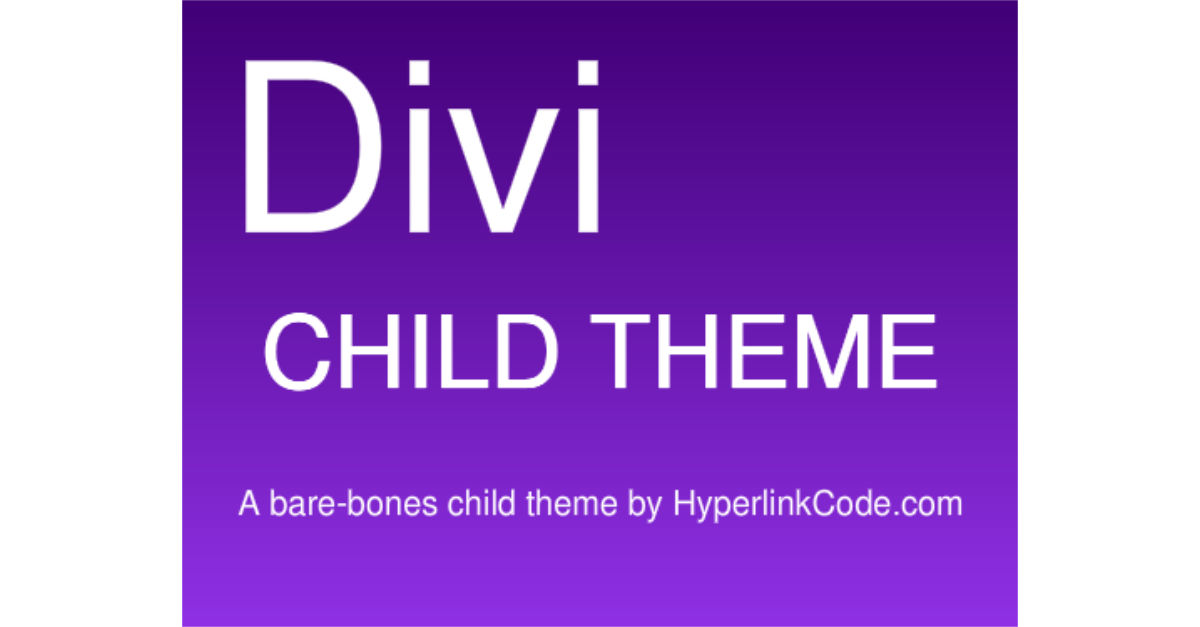 Here is a FREE bare-bones child theme for Divi.
This child theme will inherit all the functionality and styling of Divi. It's ready for you to modify without the worry of losing your modifications after the parent theme gets updated.
I use Divi on several projects myself and after reading several forum posts at Elegant Themes, I thought it might save other Divi users some time to have this ready made child theme.
I read great posts about how to make modifications to Divi but they always suggest that you should make a Divi Child Theme first in order to avoid problems later. So the reader is now faced with a new challenge on top of the one they had to begin with.
So now developers can save time by using this bare-bones Divi Child theme and applying the suggested modifications without looking up tutorials about how to make a WordPress Child Theme.
What's Inside the Zip
style.css
functions.php
screenshot.png
readme.txt
Download: divi-child.zip – 19 KB
Instructions
Make sure Divi theme is installed in your WordPress Themes Directory (root/wp-content/themes/)
Install divi-child.zip into your WordPress Themes Directory
Activate Divi Child Theme
That's it! As long as the child theme is the active theme, you can make custom changes to functions.php and style.css without worrying about how the next Divi theme update will affect your website.
License
https://www.gnu.org/licenses/gpl-2.0.html
Credits
https://codex.wordpress.org/Child_Themes
Related