Free Bare Bones Child Theme for Twenty Twelve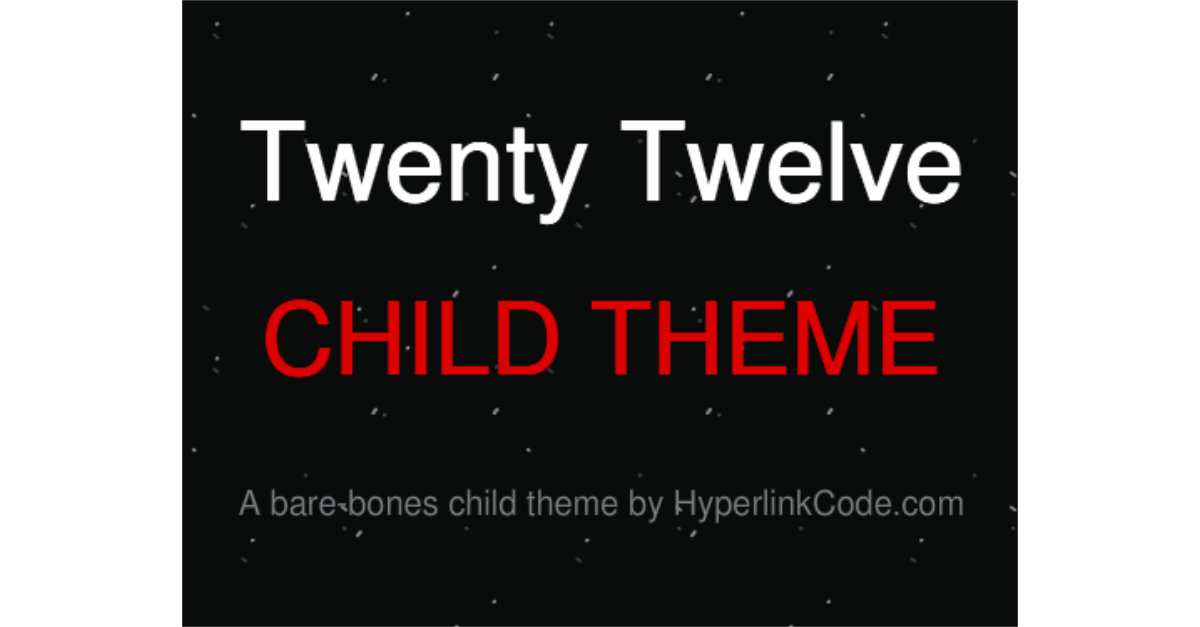 Here is a FREE bare-bones child theme for Twenty Twelve.
This child theme will inherit all the functionality and styling of Twenty Twelve. It's ready for you to modify without the worry of losing your modifications after the parent theme gets updated.
What's Inside the Zip
style.css
functions.php
screenshot.png
readme.txt
Download Twenty Twelve Child Theme
Download: twentytwelve-child.zip – 18 KB
Instructions
Make sure Twenty Twelve theme is installed in your WordPress Themes Directory (root/wp-content/themes/)
Install twentytwelve-child.zip into your WordPress Themes Directory
Activate twentytwelve Child Theme
That's it! As long as the child theme is the active theme, you can make custom changes to functions.php and style.css without worrying about how the next Twenty Twelve theme update will affect your website.
License
https://www.gnu.org/licenses/gpl-2.0.html
Credits
https://codex.wordpress.org/Child_Themes
Related